Durable Ceramic Tile Floors
What is Ceramic Tile?
There are many different types of ceramic flooring. Ceramic tiles can be glazed or unglazed. Tiles that are glazed generally have a durable exterior coating that is more resistant to moisture. It is durable, easy to clean, non-combustible and fire resistant. There is a wide range of quality in ceramic tiles.
Advantages & Considerations of Ceramic Tile
Advantages
Easy to clean
Resists moisture and stains
Durable and retains its appearance over time
Works great with radiant floor heating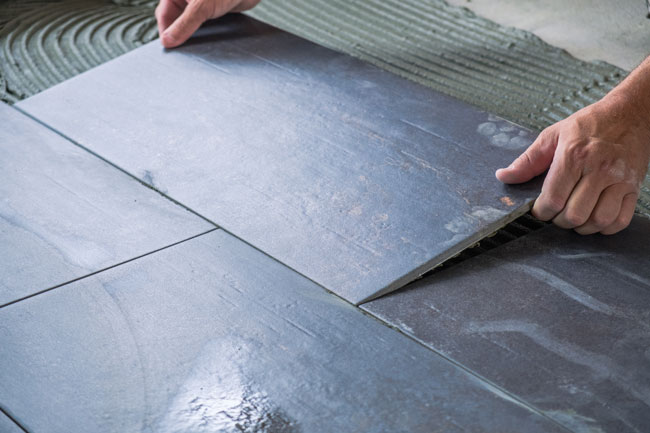 Considerations
Installation is labour-intensive, increasing the cost
Glazed ceramic tile can become slippery when wet
Consider low-slip tiles with more grip for areas in your home that frequently get wet
These floors don't dampen sound, which can contribute to an acoustically noisy environment