Brian Middlebrook
Owner of Carpet World
Brian Middlebrook was born and raised in the Prince Albert area. He was first hired at Carpet World in 1997, and has now worked with the company for over 23 years. Since 1997, he steadily climbed the ranks, from the back of house distribution in shipping and receiving to estimator to management and then finally ownership.
In 2009, Brian became the owner of Carpet World. The reason he rose so confidently to his current role is because he's done every job imaginable. You won't find a more knowledgeable man about flooring!
Brian also enjoys spending time with his wife and kids at the lake, hunting, and tinkering with his car.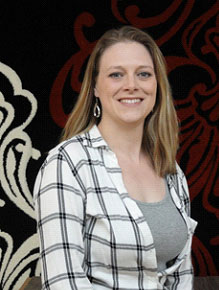 Office Manager
Danica Middlebrook has been managing the office for the over 9 years. Before that, she had worked for the Public School Division for 10 years as an EA and Sign Language Interpreter.
Danica was born and raised in Prince Albert. Her and Brian have been married for 17 years and have two children. She enjoys spending time with friends and family at the lake, reading, and crocheting.